Knowledge, Experience and Transparency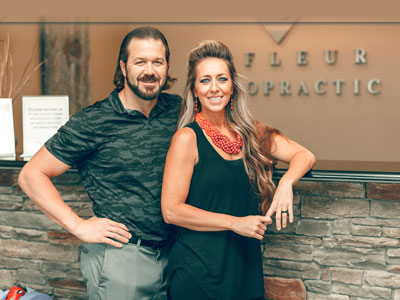 Dr. Ben and Dr. Elizabeth have been in practice since 2008. Since that time, they've dedicated themselves to continually learning more about how best to help their practice members. Over the years, an array of different concerns and needs have seen results through our care. Rest assured that after a thorough evaluation process, we'll inform you if we believe we can help, and if so, how we plan to do so. You'll know exactly what to expect each step of the way. You're so much more than a number when you become a practice member at our office. We sincerely care about you, and you'll feel comfortable and relaxed in our calming, healing environment.
Modern Solutions for Athletes, Pregnant Moms and More
With a diverse skill set and approachable manner, Dr. Elizabeth and Dr. Ben see an array of people with differing needs. Objective measures using advanced technology ensure that you can see, not just feel, the results you get with the Insight™ Subluxation Station. Your entire family will be able to reach higher levels of wellness at our office. Additionally, Dr. Elizabeth has undertaken extensive training in prenatal and pediatric care, while Dr. Ben concentrates on athletic performance. Everyone can benefit from chiropractic care. Contact us today to find out more. Our chiropractors West Des Moines are in-network with most insurance plans, and welcome the chance to be there for you and your loved ones!
Chiropractors West Des Moines IA | LaFleur Chiropractic
Also Serving Waukee, Clive, Urbandale, & Des Moines