About Us
LaFleur Chiropractic opened in April 2008 to support the health of families and individuals in the West Des Moines community.
Dr. Elizabeth LaFleur
and
Dr. Benjamin LaFleur
met during their years at chiropractic college and founded their practice to help babies, children, adults, expecting moms, office workers, athletes and more who are searching for a natural way to live a more abundant, vibrant life.
A Personalized, Compassionate Approach
We understand that you can choose any practitioner for your health care. At our chiropractic office, know that our focus is solely where it should be: on you and your needs. You're our only priority every single time you visit us. Dr. Ben and Dr. Elizabeth will go above and beyond to make sure that you get the attention you need, feeling listened to and cared for. We rely on our excellent reputation and want to be certain that every individual has an incredible experience.


Helping You Achieve Your Goals
The best part of our job is hearing from our practice members who are excited to tell us about what they've been able to do since chiropractic has been in their lives. One of Dr. Ben's memorable stories involves a golfer on the PGA Tour. It was Dr. Ben's first event, and he wasn't sure what to expect. Soon, he heard a man on the 14th hole was unable to stand and knew something was wrong with his back.
Surprisingly, the golfer had never seen a chiropractor before. Dr. Ben was pleased to give him his first-ever adjustment. The man got up, completed the next hole and finished his round, later stopping by to tell Dr. Ben how much he appreciated the help.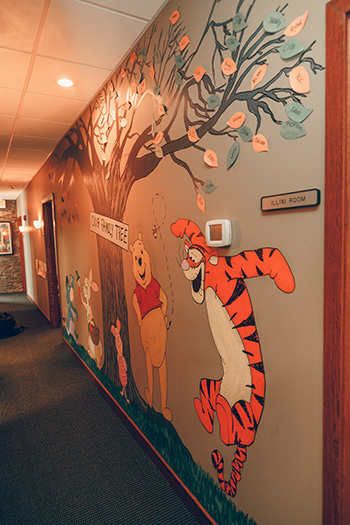 We welcome the opportunity to show you all chiropractic can do to enhance your life. Contact our chiropractic care center today to get started! We're in-network with most insurance plans.
CONTACT US

About LaFleur Chiropractic | (515) 564-7272